Hello.
In case you were wondering where I disappeared to, first of all: work. Second of all, I got tested positive for the Big 'Rona more than a week ago, so I was in self-isolation for a period of time.
Don't worry, I was already fully vaccinated so I didn't get the brunt of it, thank goodness. I'm not going to talk about it too much here. I could if you guys would like me to, but for now, let's take a look at some shows and films on Netflix that got me through my days of self-isolation.
'Somebody Feed Phil' follows Philip Rosenthal as he takes a food journey around the world and it's just fantastic! As I watched the show initially, I knew there was something so familiar about Phil. Then I, of course, Googled him and found out that he's the creator of 'Everybody Loves Raymond' and everything clicked! The humour was so reminiscent of ELR.
Phil is incredibly likeable and, as I mentioned, brings a lot of laughs throughout the show. I didn't realise that I had started off the show from its fourth season and I was bummed to see it end. Then I saw that there were three more seasons to watch and I can't tell you how excited I was; because the show isn't just about food. It's about people, their cultures and there are bits and pieces of life lessons thrown in there that I've just really appreciated as the show went on. And let's not leave out that really catchy opening song! As if the show couldn't be any better.
I started watching 'Say I Do' way before I went into self-isolation but I watched the whole thing again (there are currently only eight episodes) just because I loved the stories so much. The reality show comes from the creators of 'Queer Eye', so if you already enjoy that show then you already know you're in for some good viewing.
In every episode, one half of a couple surprises their other-half with a surprise wedding with the help of three experts who work to help pull everything off in a really short period of time. This show has made me tear-up multiple times during every episode, I can't even tell you. If you just enjoy watching nice people, who have faced hardships in life, celebrate their love for each other, I can't recommend 'Say I Do' more.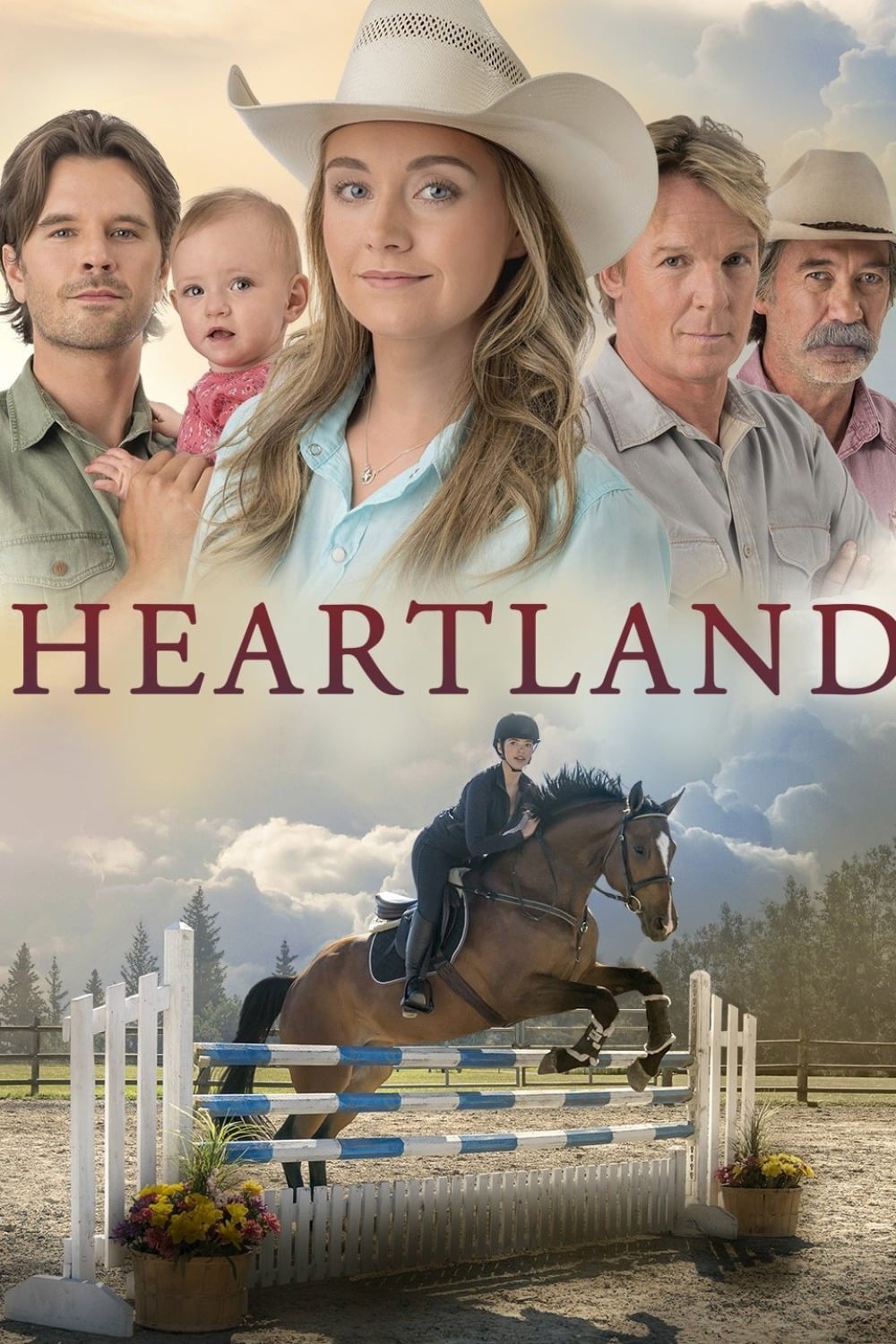 If you've watched my YouTube channel then you may remember me mention 'Heartland' already. The show is about Amy Fleming – the 'Miracle Girl' who has a gift with horses – and her family as they deal with life, love and everything in-between.
As the name of this Canada-based show suggests, it's definitely got a lot of heart, alright. The show's storylines and characters are so easy to fall in love with and you can't help but root for all of them. Okay, maybe except Tim because he can be a bit…frustrating. But, even the seemingly annoying ones pull at your heartstrings at times.
'Heartland' is my quintessential escape-from-reality- show because, first of all, HORSES. Did I ever tell you how much I love horses? Well now you know. And I love shows that have that country-feel the most, so 'Heartland' is my ideal watch. It's currently got fourteen seasons so if you're planning on going along for the ride, you're pretty much set for a long while.
'Merlin' is about, well, Merlin – the wizard connected to the legend of King Arthur of Camelot. I've always loved stories filled with fantasy, magic and adventure and this show doesn't fall short of any of these things.
I only began watching it because my boyfriend suggested it. I had seen some episodes way back when, when it aired on the Hallmark channel (if I'm not mistaken). I never really had the time to get into it back when I was younger, but I'm so glad that mon amour suggested we re-watch it together because IT'S. SO. GOOD.
We're getting towards the end of the third season now and it's one of those shows that are so exciting (at least to me) to delve into but dread coming towards the end of. There are close-ended stories within each episode with longer-arcing storylines throughout the whole season so it's a very well-balanced show to watch in case binge-watching really isn't your thing.
Lol, this movie is old, like twenty years old. But, I'd never watched it before and in my desperate search of a good rom-com kinda movie, I settled on this one. It's kind of a classic, no? I remember seeing it on movie channels all the time but just never caught it from the beginning.
The story is somewhat morally dubious. I mean, two people who are already in relationships happen to meet and spend an amazing evening together? And then fall in love? Uhh…I don't really know about all that, fam. Especially because their other halves aren't outrightly villainous or anything like that. But, all I know is that it's cheesy and right up my alley so I enjoyed it.
Another movie that's two decades old. Can you get the sense of how far back I dug to find a good movie to watch?
I can't really describe it myself so here's what Google had to say about it: "A woman and her daughter open a chocolate shop in a conservative village in France, much to the villagers' disapproval. Over time, they win the people's hearts and also help them with their troubles."
The film has a very charming and fairy-tale like feel to it. It reminded me a little bit of one of my all-time favourite movies: 'Under the Tuscan Sun'. Hold on – I'm just beginning to realise that, apparently, my cup-of-tea films are all from the early 2000's. I don't know what that says about me. Oh, I know: that I'm getting old, that's what. And also, that the best romantic and comedy films were mostly made during that period. Don't @ me.
'Chocolat' was like a lullaby to me. I was watching it as the sun was setting and immediately fell asleep right after watching it, while holding my cat's paw. Is that a good review of the film? I think so.
Ah, Christina Milian… "Somebody hit the lights, so we can rock it day and night/ People gettin' down, that's right, from AM to PM". I still listen to her 90's hit even today, so I was pumped to see her in another rom-com film. The other one on Netflix being 'Falling Inn Love' – because she fixes up an inn in the film, get it? Ha, ha, so clever 🤪
In 'Resort to Love', Erica, played by Milian, hits a snag in her music career and ends up taking a gig at a luxury resort as a singer. The plot gets interesting when her ex-boyfriend ends up booking the resort as the venue for his wedding with his new beau – who can sing just as well as Erica, as you will see in one part of the film. I bet Erica was shaking in her boots. Alicia Keys produced this film so you're bound to get some good music in there.
'Resort to Love' is an easy watch, so if you're into that kinda thing, go for it.
And with that, we wrap up all the films and shows on Netflix that I enjoyed during my time in self-isolation. If you love reality shows and rom-com entertainment just as much as me, then perhaps you'll enjoy the ones I mentioned in this post just as much as I have. If you've already watched any of these, what are your thoughts? Let me know!